One of this year's volunteers and sponsors is Drew Nored, a co-owner of Nored Telecom Inc. and a member of ETTAC's board. He describes himself as "an avid golfer, which is different than being a good golfer."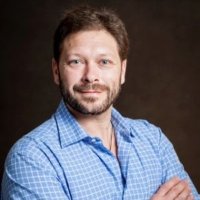 "The course is excellent, the activities are interesting," he says. "There's a lot of comradery – everyone has a good time."
But like Welsh, Nored chooses to get involved with this particular golf tournament because of ETTAC's track record of providing resources and expertise to people with disabilities who would not otherwise be served.
"This is an excellent opportunity to raise awareness of ETTAC and adaptive technology," says Nored, whose brother years ago was disabled by a brain injury.
"Nored Telecom is a tech company, and people with special needs are a part of my life, so I wanted to volunteer with and support ETTAC."
Every day, he says, ETTAC gives a person with a disability new freedoms – mobility, for example, or the ability to communicate more effectively.
"You see how ETTAC helps people in need," Nored says. "It's not using technology to make life a little more convenient. ETTAC is transformative. It's about using technology to truly make life better for people with disabilities."
To become a sponsor of the 2018 ETTAC Golf Tournament or sign up a team, contact George Welsh at gwelsh@ettac.org. Or contact ETTAC Development Director Jenny Newby at 865-219-0130, Ext. 226, or jnewby@ettac.org.
Written by:

Eric Vreeland



About the Author
Eric Vreeland, a former News Sentinel local news editor who is now the City of Knoxville's Senior Director of Communications and Government Relations, has long admired the work of Spark's staff and volunteers. In January 2017, he joined the group's board of directors.